A platform built for divers, by divers.
Become part of a growing dive community that's sharing experiences around the world.
Connect With Divers
Connect with a global dive community. Find instructors, new dive buddies and expand your adventures!
Log Dives
Import from dive computers or manually add dives with our quick dive log feature. Download your entire logbook at anytime!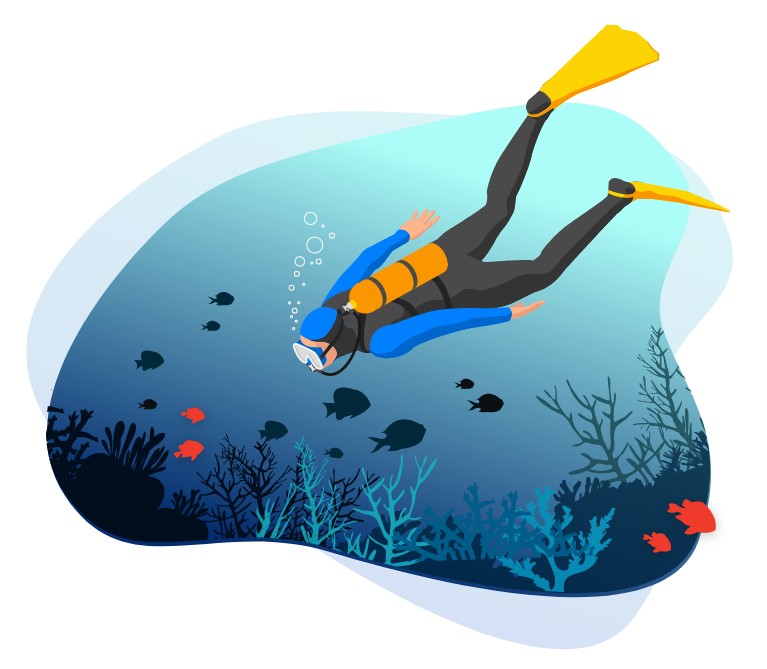 LOG SCUBA AND FREEDIVES
Quickly and easily log dives.
We've streamlined the dive log process to make it easier to log your dives.
Have a dive computer? Even better! We allow imports from popular brands and are always improving our features!
Log Your First Dive
Explore Community Added Dive Sites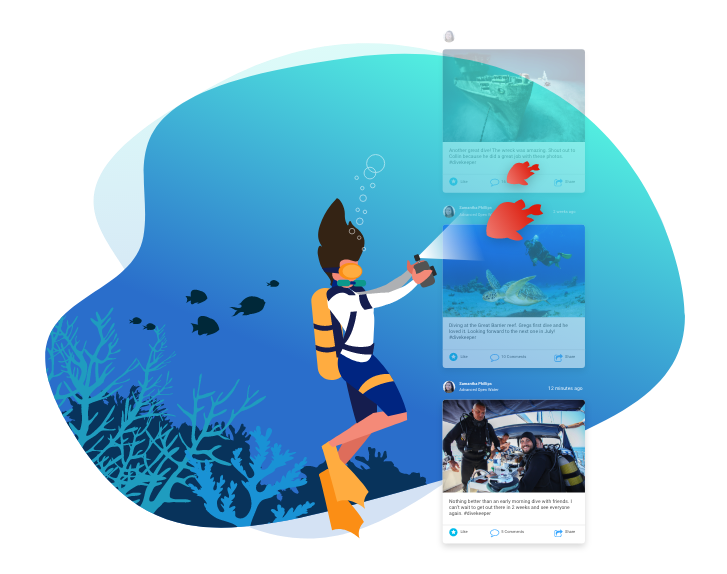 DIVE COMMUNITY
Share & connect with divers.
New diver? Looking for dive buddies in your area? We connect divers together so you can keep diving year round.
Advanced diver? Look for divers in your area who are at the same skill level as you or take some new divers under your fin.
Start Sharing Today
Recent Member Posts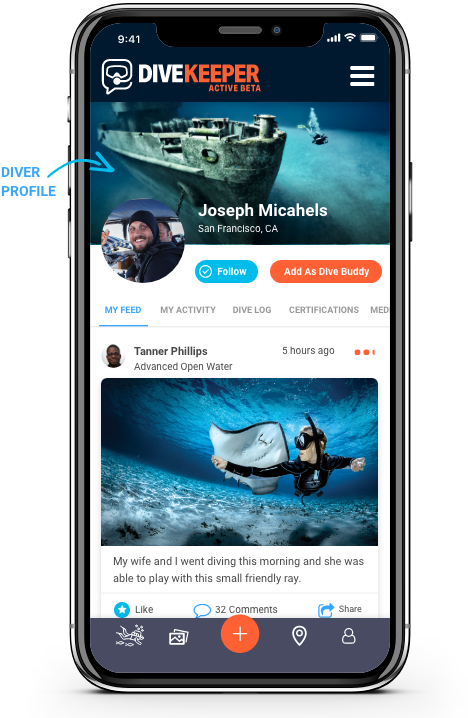 EXPERIENCE ANYWHERE
Great across any device.
We have a passion for diving. We make it our goal to keep Divekeeper compatible with as many platforms out there.
Laptop? Phone? Desktop? It doesn't matter, you'll be able to use Divekeeper.com from any device, anywhere you are.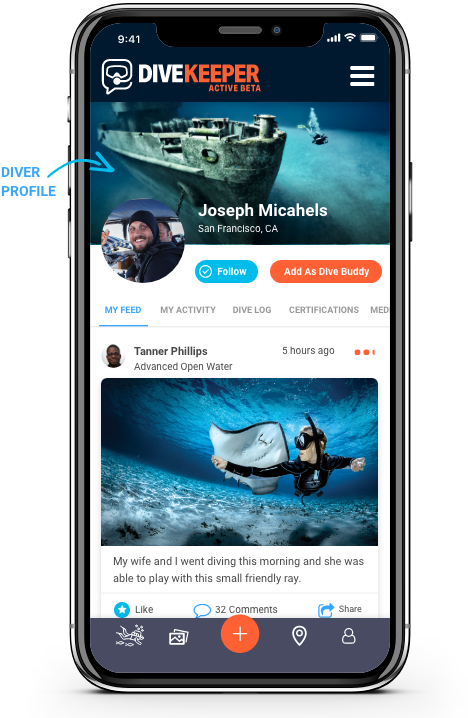 Become part of the early contributor group that's shaping the DiveKeeper experience.
JOIN DIVEKEEPER BETA
Give Feedback, Improve the Platform
Join our beta and help shape the future of the platform for years to come.